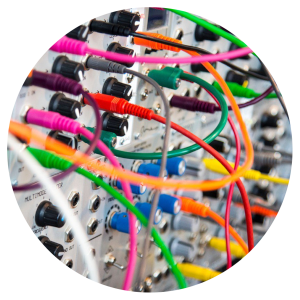 Our Advisory Services provide practical insights, trustworthy and best value solutions, and consulting whenever your business needs it. Our collaborative approach is what differentiates us. The key to our working style is a partnership. We start by understanding the challenges and threats that your business is facing, your strategies, and your aspirations, bringing onboard experts to provide wise solutions, and working with you every step of the way.
Transactions Advisory
Transactions Advisory services provides assistance to clients in the execution of major transactions including mergers, acquisitions, divestments, and funding assistance.
Valuation Services
Offers our expertise in determining the fair value of entities, business assets, or specific tangible or intangible assets.
Buy-side or Sell-side Due Diligence
Assists clients in determining value drivers and potential deal breakers in potential transactions through an extensive review.
Financial Model Development and Review
Provides support to clients through the construction of financial models that simulates the financial impact of the clients' business decisions.
Internal Audit and Risk Consulting Services
The internal audit function is an effective strategic partner in a world of rapid technological change fueled by digital transformation and innovation, which have become imperative for all businesses, either small, medium, or large. An effective internal audit function accelerates the success of an organization, which is best reflected in its ability to efficiently control its business activities, ensure conformance with policies and strategy, strengthen compliance with regulatory requirements, and provide stakeholders with the confidence that the organization can meet its business objectives through today's uncertain business environment.
Compliance and Regulatory Consulting
Organizations in all regulated areas and industries face an increasing array of compliance obligations. The compliance and regulatory consulting practice help you ensure and strengthen adherence with the global business standards and regulatory frameworks to prepare and protect your organization against threats, increase credibility and reliability, and promote stakeholder confidence.
Data Privacy Governance and Management Consulting Services
Protect your Privacy, People and Business. We provide compliance assistance as a step towards adherence with the DPA of 2012, EU's GDPR, ISO 27001 and its supplement, ISO 27701, to reach an optimized state of privacy maturity by conducting the required privacy impact assessment, developing a data privacy management program, designing and creating a privacy compliance dashboard, facilitating privacy training and awareness, among others.
Independent Compliance Testing and Anti-Money Laundering Consulting Services
Assist you in conducting required independent compliance testing on critical and core processes to assess level of compliance with the Anti-money laundering and other regulatory requirements. We can also help you in developing and implementing Money Laundering/Terrorism Financing Prevention Program (MLPP).
Sarbanes Oxley Compliance Reviews
Provide a comprehensive review of your organization's effectiveness in managing its internal controls over financial reporting structures and operating processes—from assessing your organization's key financial processes to defining gaps and redundancies in information systems. The review covers analyzing whether adequate controls are present for access, security, data backup, and change management.
Process and Quality Management
The success of any organization is dependent on how work is performed be it in operations, management or support. A faulty process can cost your business significant resources—money, property, time. When processes work well, your business goals can be achieved with little to no waste.
Process Quality Review and Design
Perform process quality assessment based on your current operations and how your people are executing their functions. This review covers both the process and people aspect of the work system to reinforce internal controls, standardize data gathering, and to improve and streamline the activities in the organization.
Board Effectiveness Review
Perform rules-based and interviews-based assessment aimed at facilitating a consensus on the performance of the Board as a basis for improving such performance in the future.
This review is regulatory-driven with focus on the legal and regulatory formalities, particularly the existence of "checks and balance" governance mechanisms in order to promote independence from undue shareholder influence, control of management behavior and the diligent monitoring of the Company's performance and sustainability.
ISO 9001 Readiness Review
Assess your operations to determine compliance and readiness with ISO 9001:2015 certification.
The ISO 9000 family of quality management systems is a set of standards that helps organizations ensure they meet customers and other stakeholder needs within statutory and regulatory requirements related to a product or service. ISO 9001:2015 spells out the requirements for such quality management system.
IT Assurance and Consulting
With the current development and growth in the business landscape, technology has become the most important driver of success. With it comes a long list of IT risks that are critical for organizations to understand and find solutions to.
IT Assurance and Consulting Practice focuses on providing comprehensive and quality services to help your organization's management in identifying, assessing, and mitigating risks arising from the use of technology to further improve your business operations and get the full value from your IT resources.
Cyber Security and Resiliency Services
With rapidly evolving malware, emerging and advancing threats, and a constantly shifting regulatory landscape, it is essential to clearly understand the cyber risks associated with your information technology assets. The Cyber Security and Resilience Practice helps you on your organization's practices to prepare, identify, protect, detect, respond, and recover in an information technology environment. We help you build and improve the availability, integrity, and confidentiality of your IT systems and associated information and services.