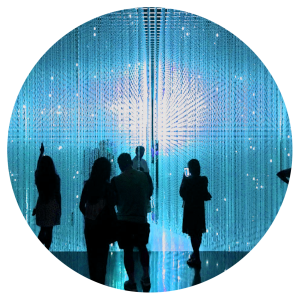 Most, if not all, businesses had to adapt a great deal since the outbreak of COVID-19. Many businesses responded to the crisis by controlling costs and stretching critical resources to preserve cashflow. Even today, companies continue to respond to trends that either emerged from, or are accelerated by, the pandemic through the automation of previously manual processes, enabling work-from-home capability for employees, building mobile delivery and payment channels, and supply chain diversification, among other things.
We have witnessed a rapid movement towards digital adoption during the last year from seeds planted long before the pandemic started. Since the turn of the millennium, the growing convergence of previously discrete information and communications technologies, alongside the growth of the internet, has driven the notion that organizations needed to transform themselves in order to take advantage of the vast opportunities emerging.
The basic idea is simple: transform services and processes through the adoption of digital technology that replaced non-digital legacy technology as well as previously manual processes. Over the recent years, we have become aware of the promise of digitized data and automated processes, namely:
Greater management and operational control as a result of accurate, relevant, and real-time reporting
Reduced cycle times and operating costs, and faster customer fulfillment due to straight-through processing
Just-in-time inventories and customer pull-driven production as enabled by integrated supply chains
Customer analytics that not only forecasted customer demand trends but also influenced and shaped that customer demand and
Innovative ways of doing work such as distributed workforces, multi-channel collaboration, and crowdsourcing
While local business leaders have been aware of these enticing promises before, they did not pay much attention to them because they believed that realization will be years, if not decades, away. The pandemic changed all that. Of late, we are seeing business focus shifting towards digital transformation and a "new normal" as a response to the jarring disruption that the crisis has triggered. As more and more business owners and executives realize that the emerging normal will be starkly different from the pre-COVID world, the window for businesses to begin reframing for the future is right now.
Are you ready for your upgrade?
Despite most organizations' recent bout with declining revenues, falling profit margins and reduced operating budgets, a sizeable number of companies have nevertheless sought to jump-start their digital journey by committing too many significant investments in technology. Halfway in, many quickly realize that the journey is going to be much more difficult than they figured initially, principally because transformation requires not just technological adoption but also fundamental, orchestrated changes in processes and workforce capabilities, as shown below.
Your Partner in Digital Transformation
We at RT&Co help our clients develop their own digital transformation roadmap that fully recognizes the intricate interplay among technology, people, and processes. Our Advisory Services bring together distinct competencies along six practice areas that complement seamlessly to assist you in navigating your digital journey.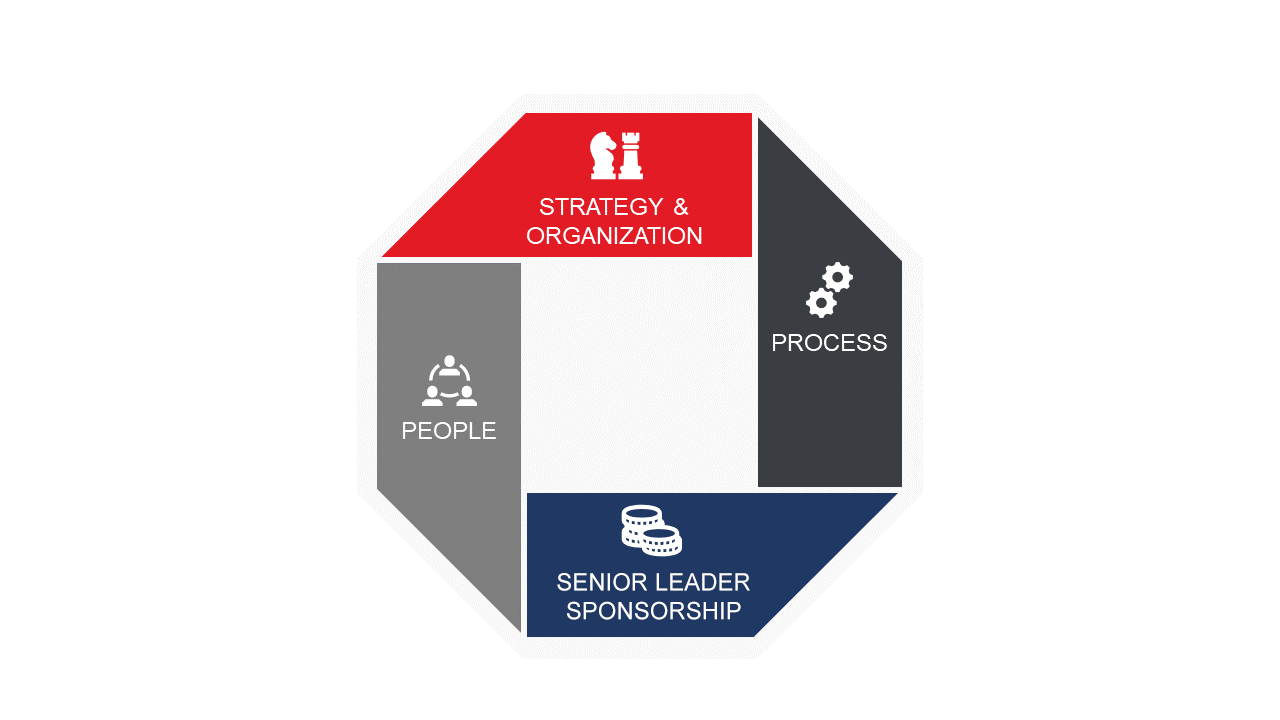 With our professional network and experience, we help businesses assess their digital maturity, avoid roadblocks that mark an environment fraught with market uncertainty, business continuity risk and security threats, and ultimately facilitate the realization of their transformation goals and objectives.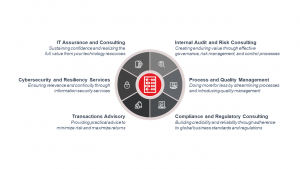 How We Do It
Our holistic approach ensures that your specific business needs are met. There is no one-size-fits-all approach to digital transformation.
We look at how the organization is structured to:
Determine the needs of key stakeholders
Ensure all control and reporting requirements are considered
Assess the manpower and skillset required to support the project
We review the existing business process designs to:
Check for gaps in communication and information-sharing
Pinpoint congested, non-value adding, redundant, and/or wasteful activities
Recommend ways to reduce the cycle time of a process
Simplify complex procedures for ease in processing and for scalability across multiple units
Assess compatibility of procedures with available digital tools and identify manual tasks that can be automated
Build your desired system with existing laws and regulations in mind
We gauge the current state of technology against your business needs:
Evaluate the capabilities of their existing systems and check for underutilized and/or outdated tools
Look out for unnecessary manual activities
Check the compatibility and integration of systems with one another and with leading external solutions
Identify weak points in the security systems
Assist in the establishment of a value-based philosophy in the investment in and use of technology
Executing the Right Solutions
Our holistic approach to handholding your business in your digital journey ensures that critical elements for success are not overlooked either during design or execution. Below illustrates both how complex and connected these elements can be.
Critical investments in technology lead to a flurry of activities that often distract some of your organization's critical personnel from their important daily duties. Worse, the ensuing change activities can overwhelm, leading to costly system implementation failures. The RT & Co Advisory Services team provides the essential design and development as well as the risk management and change management support that ensures you can get your change projects right the first time.
Digital transformation is inevitable as it is difficult. Speak with our Advisory Services today if you are about to embark on this important decision and let our subject matter experts guide you through what you need to consider both before and during your digital transformation journey.